German Kitchen Showroom Harpenden
If a 20 Minutes Drive Could Save You Up To £5K Off The Price Off Your New Kitchen, Aren't We Worth A Visit?
Luxury and Affordability From Our German Kitchen Showroom Near Harpenden
Welcome to Joshua Donald Kitchens, a local German kitchen showroom near Harpenden, where we specialise in providing the finest in luxurious yet affordable German kitchen design and installations. As proud suppliers of the world-renowned Schuller, Next125, and Nobilia German kitchens, we are committed to bringing you the best in elegance, functionality, and style at a price you'll love.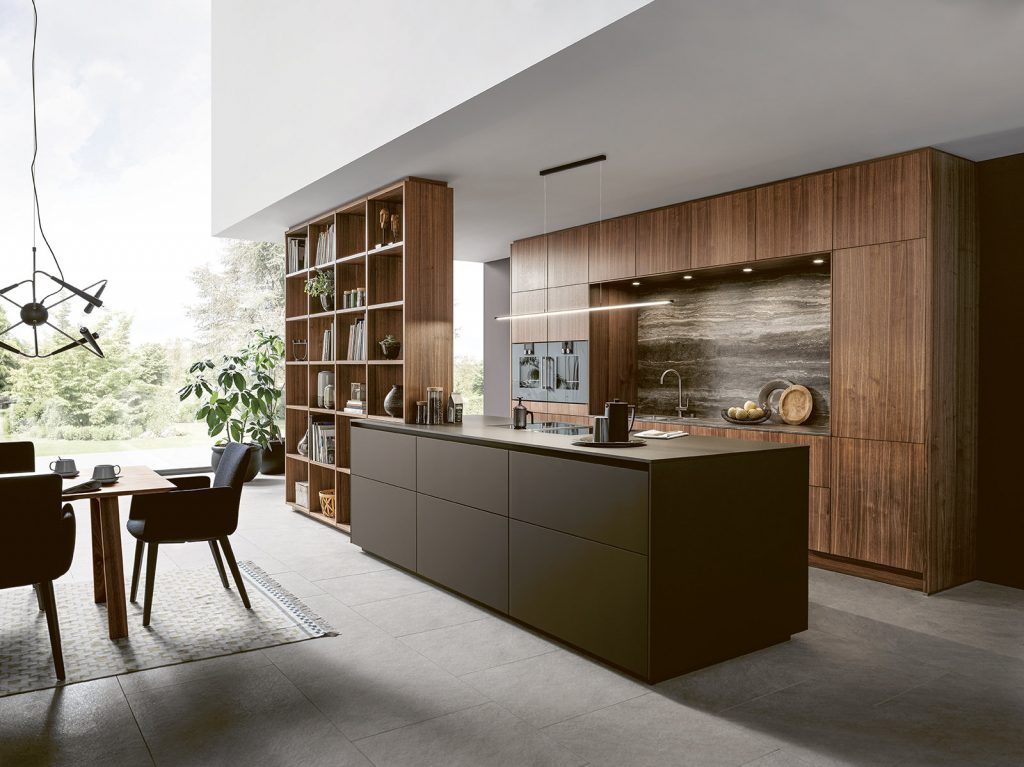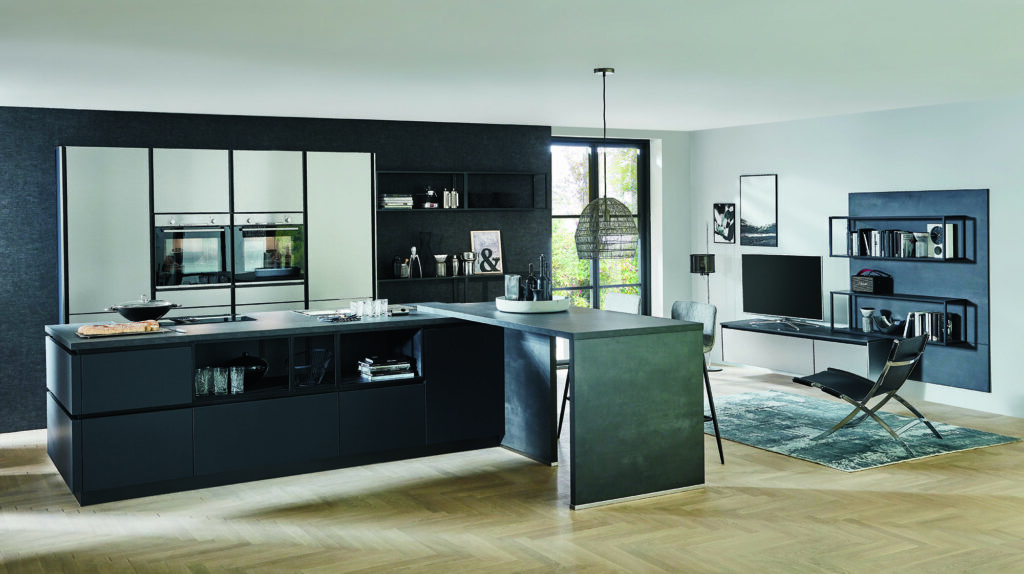 Unparalleled German Kitchen Design for Every Budget
Take the short drive from Harpenden to Dunstable and in our luxury kitchen showroom you can experience the sophistication and precision of German kitchen design first-hand. German kitchens are renowned for their sleek aesthetics, innovative storage solutions, and top-quality materials. At our kitchen showroom near Harpenden, you can experience the finest selection of luxury yet affordable German kitchen brands, including Schuller, Next125, and Nobilia. At the same time, our team of designers are experts in what we do, and they will work diligently to ensure your dream kitchen becomes a reality, with a kitchen that perfectly suits your taste, as well as your project budget.
Discover Schuller Kitchens in Harpenden
Schuller is a prestigious German kitchen manufacturer, known for its innovative designs, exceptional quality, and attention to detail. With a diverse range of beautiful kitchen styles and finishes, Schuller kitchens are designed to suit any home, from contemporary to traditional. When you visit our kitchen showroom near Harpenden, you can explore the many options available to you. Our designers are experts in Schuller and will work with you to create a Schuller kitchen that is tailored to your lifestyle and preferences, and in line with your personal needs and budget expectations.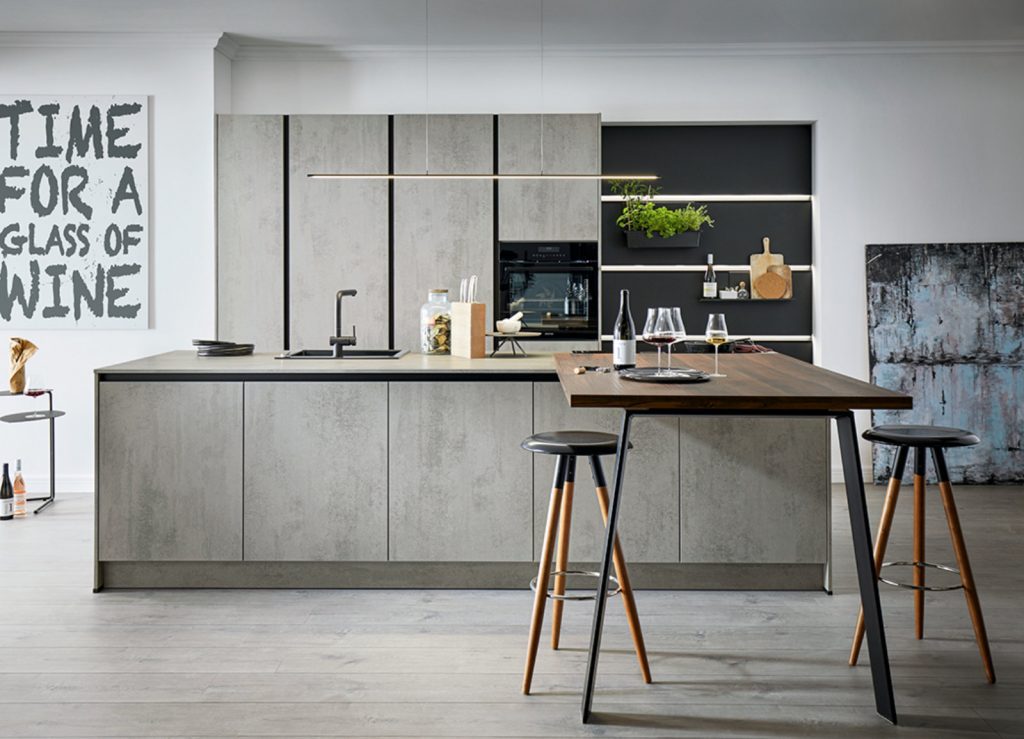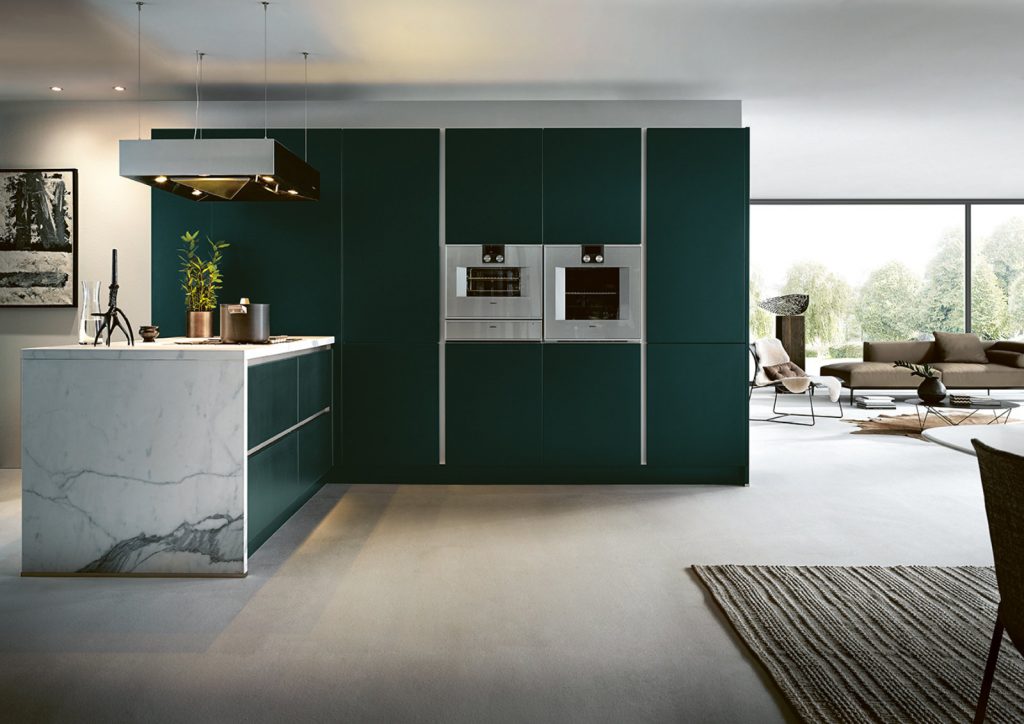 Luxury Next 125 Kitchens in Harpenden
Next125 is a luxury German kitchen brand that combines cutting-edge design with precision engineering. With a focus on sustainability, functionality, and innovation, Next125 kitchens are renowned for their timeless beauty and high-quality materials. In our kitchen showroom near Harpenden you can see a wide range of Next125 kitchen designs, allowing you to discover the perfect balance of form and function that Next125 excel in delivering.
Nobilia Kitchens in Harpenden
As one of Europe's largest kitchen manufacturers, Nobilia is dedicated to providing exceptional quality and unparalleled design at excellent value for money. With a vast range of styles, finishes, and customisation options, Nobilia kitchens are designed to cater to every taste and budget. Our Harpenden kitchen showroom offers an extensive selection of Nobilia kitchens, ensuring that you can find the perfect kitchen that meets your specific requirements.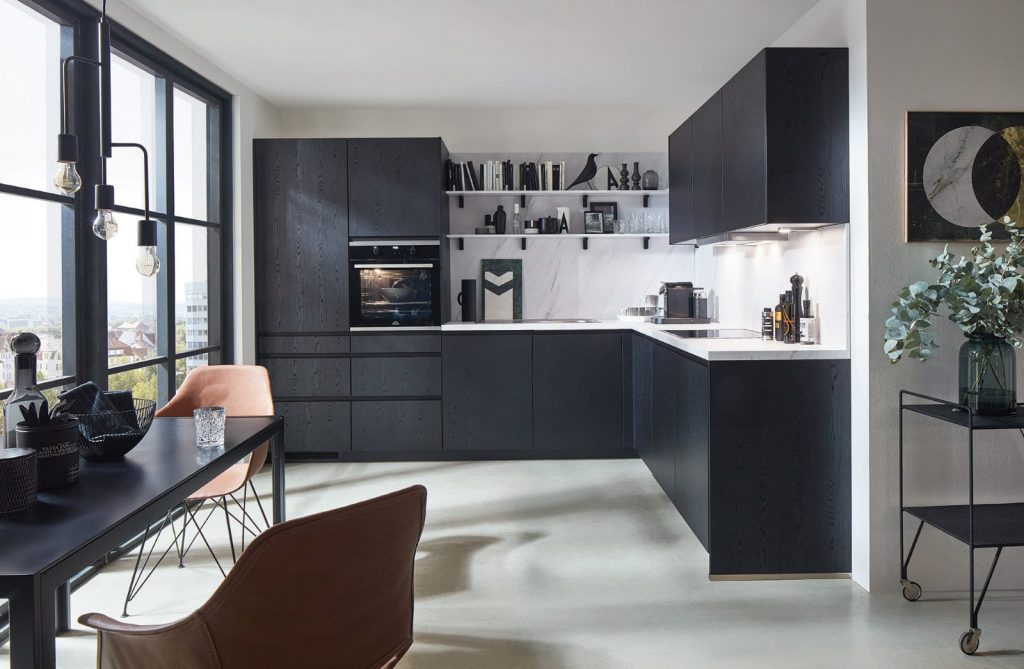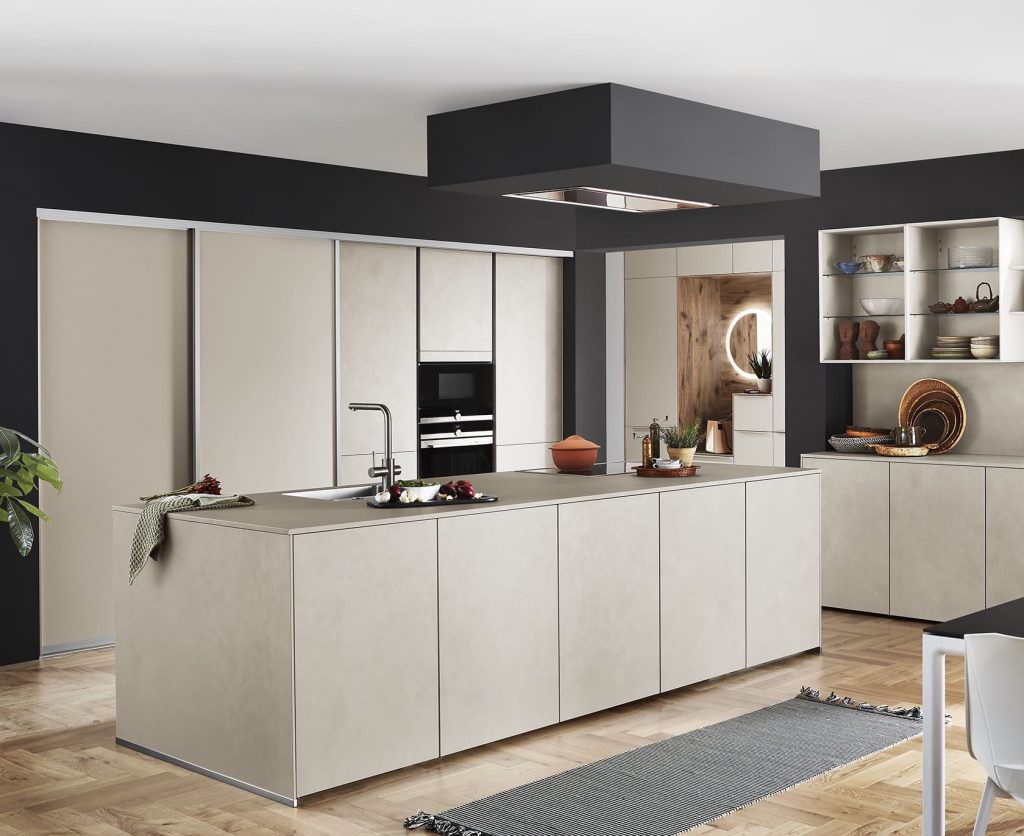 Expert Kitchen Design and Installation in Harpenden
At our Harpenden kitchen showroom, we understand that the kitchen is the heart of the home, and as such, it needs to be beautiful as well as highly functional. Our team of experienced designers and installers are committed to creating bespoke German kitchens that cater to your unique needs and preferences, all while keeping affordability in mind. From the initial consultation to the final installation, we work closely with you to ensure that every aspect of your new kitchen is tailored to your exact specifications. Our attention to detail and commitment to customer satisfaction ensures a seamless, stress-free process that delivers exceptional results.
Benefits of Visiting Our Harpenden kitchen Showroom
By visiting our kitchen showroom near Harpenden, you'll have the opportunity to explore our range of luxury yet affordable German kitchen designs, speak with our knowledgeable team, and gain a deeper understanding of the possibilities for your new kitchen. Our team is always on hand to answer any questions, provide expert advice, and guide you through the design and installation process. Experience the quality, craftsmanship, and design of Schuller, Next125, and Nobilia kitchens in person, and let us help you create the perfect kitchen for your home.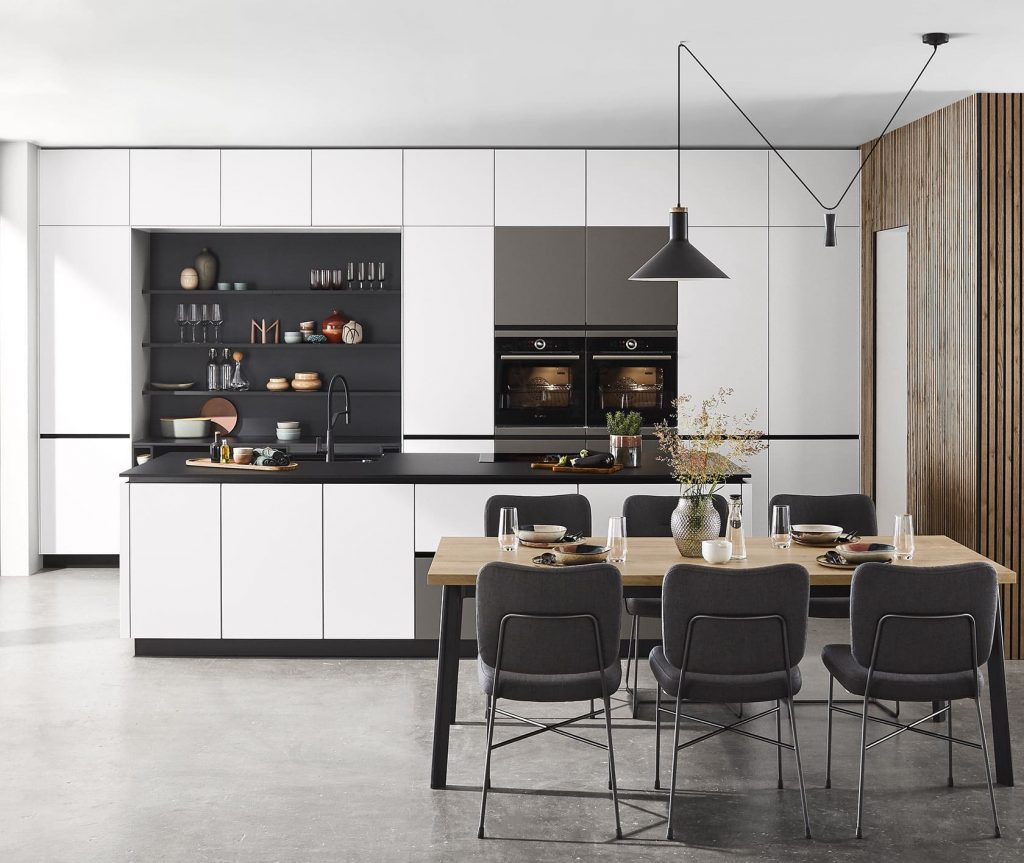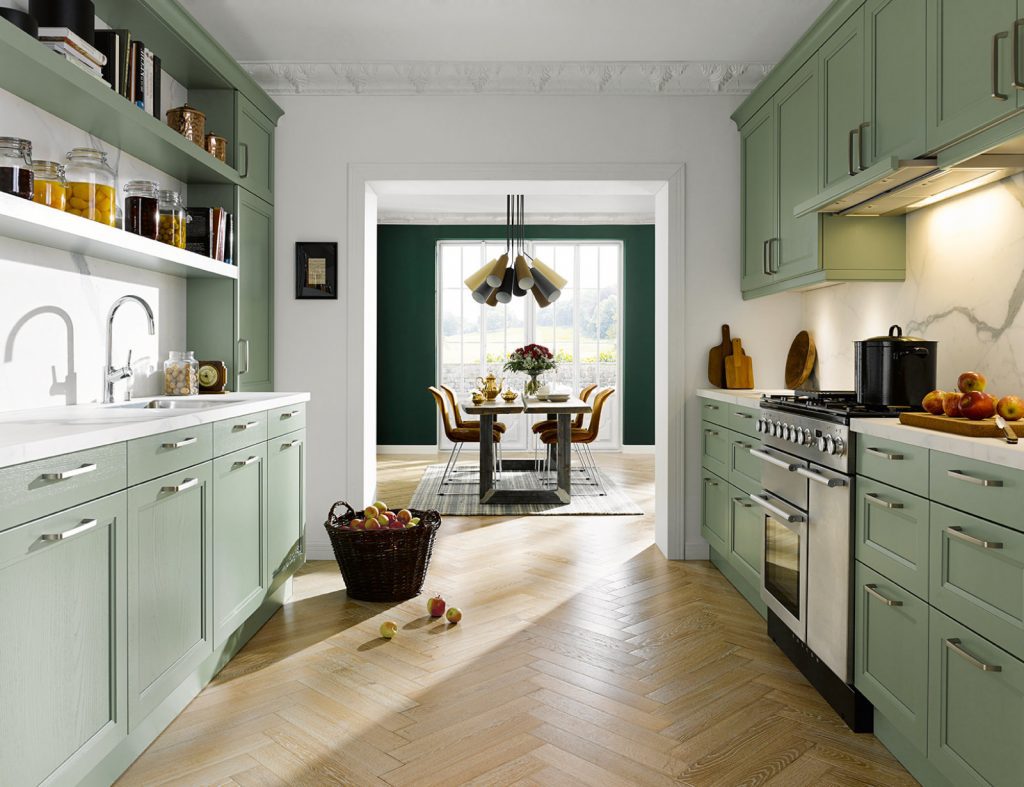 Harpenden Kitchen Design Specialists
At Joshua Donald Kitchens, we know Harpenden well, and recognise it as a picturesque town with a rich architectural heritage that spans centuries. Known for its beautiful green spaces, such as Rothamsted Park and Harpenden Common, Harpenden offers a unique blend of the old and the new. When designing your bespoke German kitchen, our team can gladly ensure that your new kitchen is sympathetic to the local history and architecture of Harpenden. From blending traditional styles with modern German kitchen elements to selecting materials and finishes that complement the town's unique charm, we can deliver a kitchen that enhances your home while respecting the local heritage.
Book A Free Design Visit In Our Kitchen Showroom Near Harpenden
Break away from your local Harpenden kitchen showrooms to visit us in Dunstable – and you won't be disappointed! From the initial briefing in our inspiring showroom, to the very final touches which bring your dream kitchen to life, we'll always be on hand to ensure you receive nothing short of an outstanding service at every stage!
To discuss your project or to arrange a showroom visit please get in touch and a member of the Joshua Donald team will be glad to help.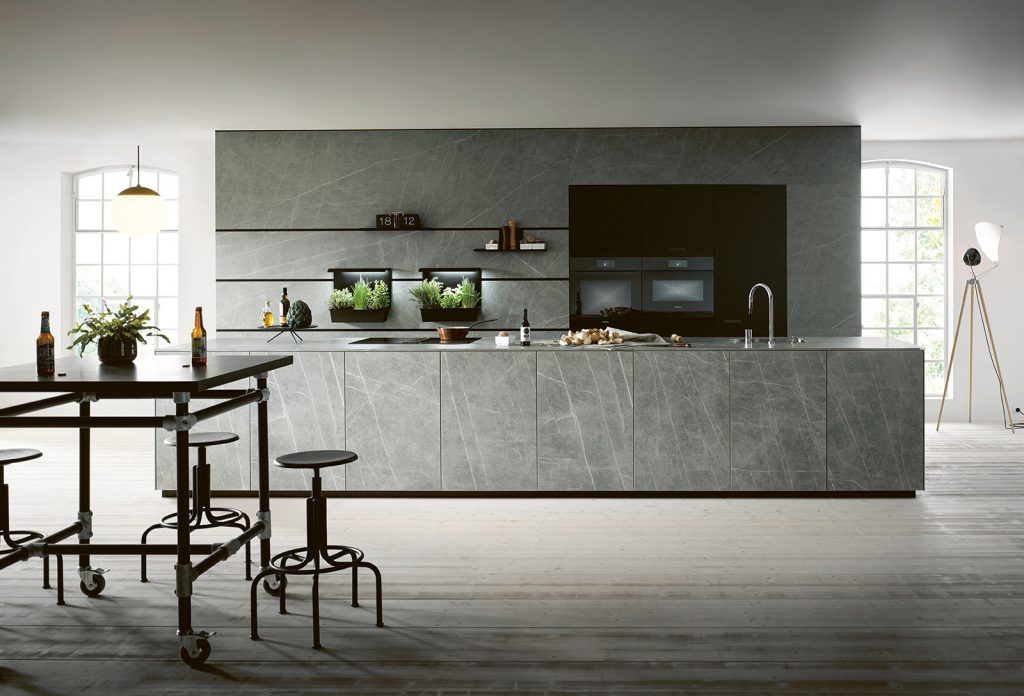 Dunstable Kitchen Showroom
The best way to establish if we are the right kitchen design service for you is by visiting us, and we would love to welcome you into our stunning kitchen showroom in Dunstable. Here you can get hands-on in exploring our beautiful range of kitchen products, styles and finishes, and we can discuss ideas and possibilities for your intended design.
Opening Hours
Monday – Sunday: 10:00am – 7:00pm
Joshua Donald Kitchens Service Areas
Showroom Amenities
We strongly recommend a visit to our luxury kitchen showroom in Dunstable where you can experience the best of bespoke German kitchen innovation in person. Our showroom is easy to find, parking is available, we have disabled access, and you will be warmly welcomed inside with a cup of hot tea or coffee!