The best way to establish if we are the right kitchen design service for you is by visiting us, and we would love to welcome you into our stunning kitchen showroom in Dunstable. Here you can get hands-on in exploring our beautiful range of kitchen products, styles and finishes, and we can discuss ideas and possibilities for your intended design.
Opening Hours
Monday – Sunday: 10:00am – 7:00pm
Experience Luxury at our Dunstable Kitchen Showroom 
Book a free kitchen design appointment in our beautiful Dunstable kitchen showroom! …Far more than an ordinary kitchen showroom, our showroom space is perfectly designed to give you a truly bespoke and inspiring kitchen planning experience. At Joshua Donald, our Dunstable showroom serves as a creative hub, meticulously designed to help you envision and achieve your dream kitchen.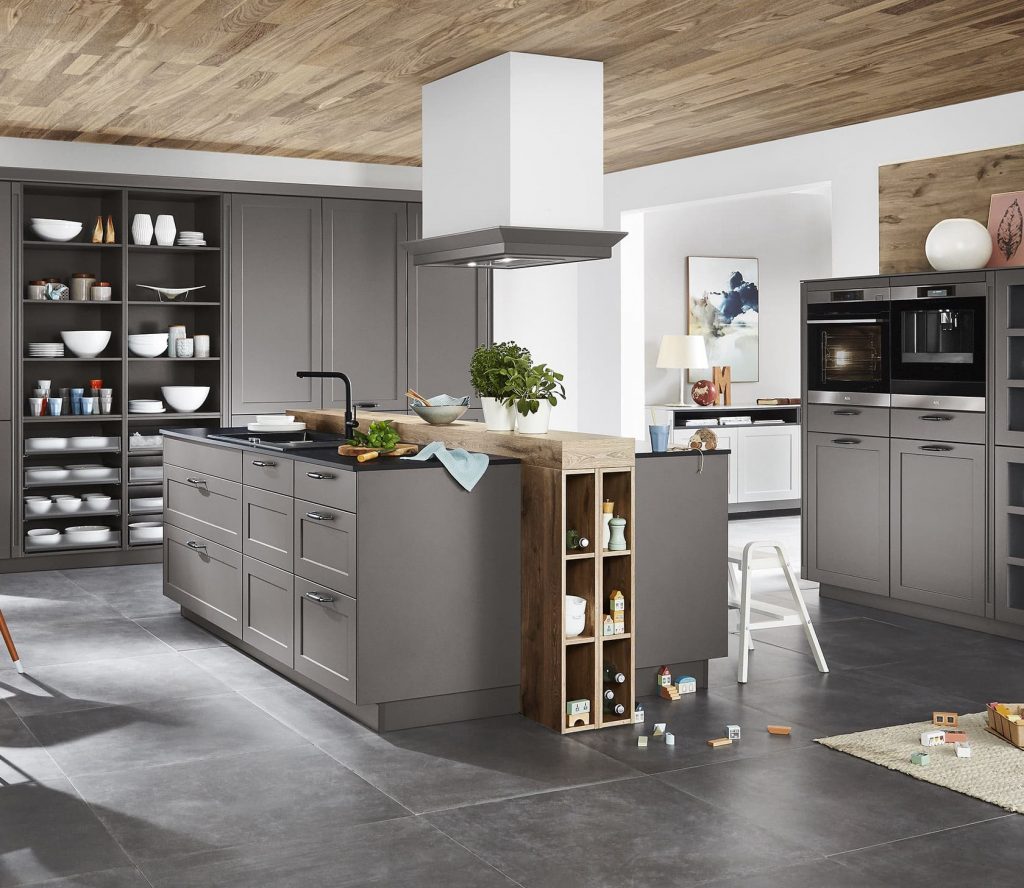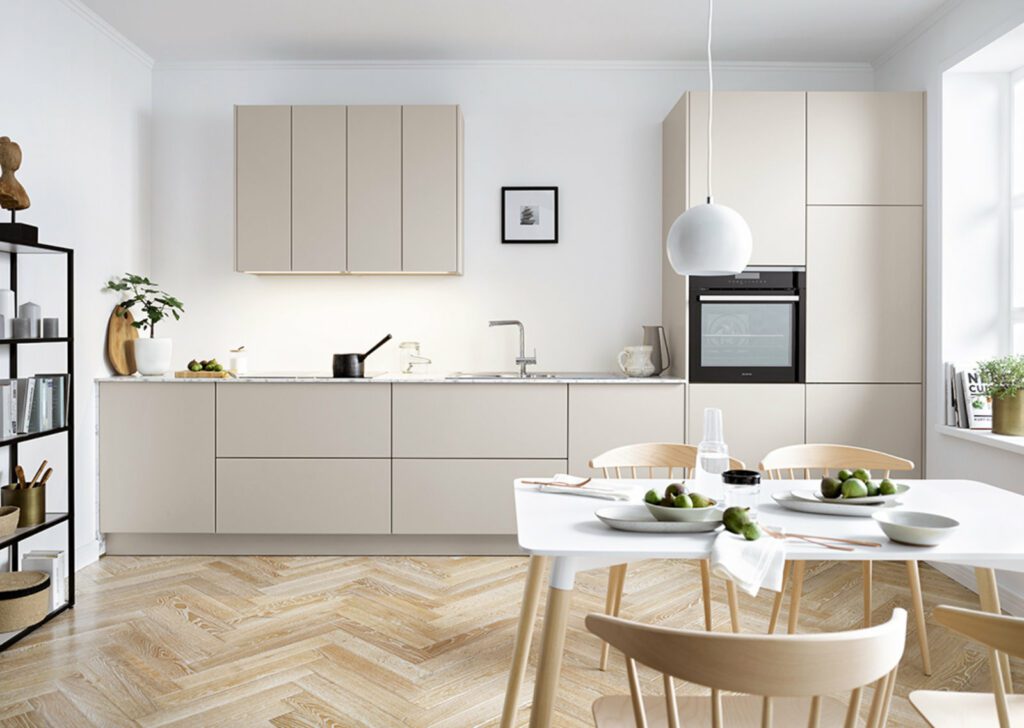 Something For Every Taste 
Featuring a choice of luxury German kitchen brands, we know we have something for every taste and budget, whilst the diversity of our styles will help you make confident, lasting choices for your home. Whether you're drawn to the timeless charm of a traditional Shaker or the streamlined features of a modern kitchen, our Dunstable kitchen showroom is the ideal starting point for your new and exciting kitchen journey.  
Quality German Kitchens 
As experts in German kitchens, Joshua Donald recognise them for their efficiency, innovation, and high-quality craftsmanship, all of which make them an outstanding choice for your home. At our Dunstable kitchen showroom, we offer prestigious German brands including Schüller, Next125, and Nobilia: 
Schüller is known for its extensive variety, offering a host of different kitchen styles with a high-end feel. 
Next125 takes a sustainable approach, creating eco-friendly kitchens but without compromising on design. 
Nobilia specialise in high quality fitted kitchen solutions, allowing us to deliver a made-to-measure kitchen that will seamlessly blend with the rest of your home.  
Together, these brands represent the excellence in innovation and engineering for which German kitchen are known: meticulous attention to detail, durable construction, and timeless, lasting elegance.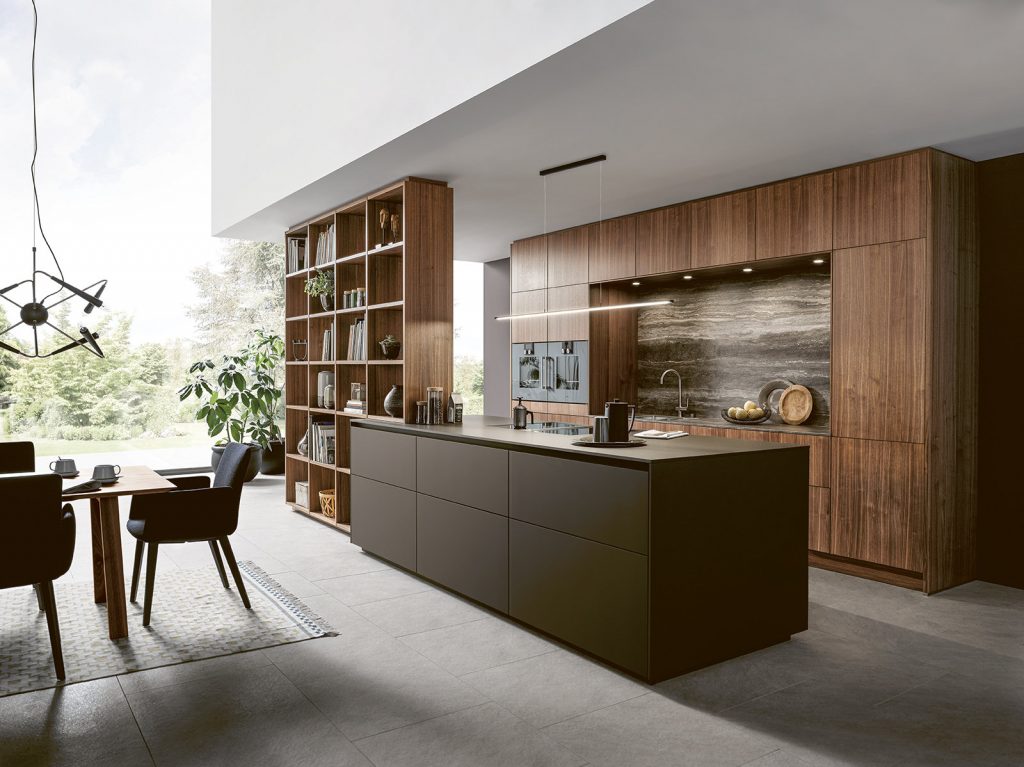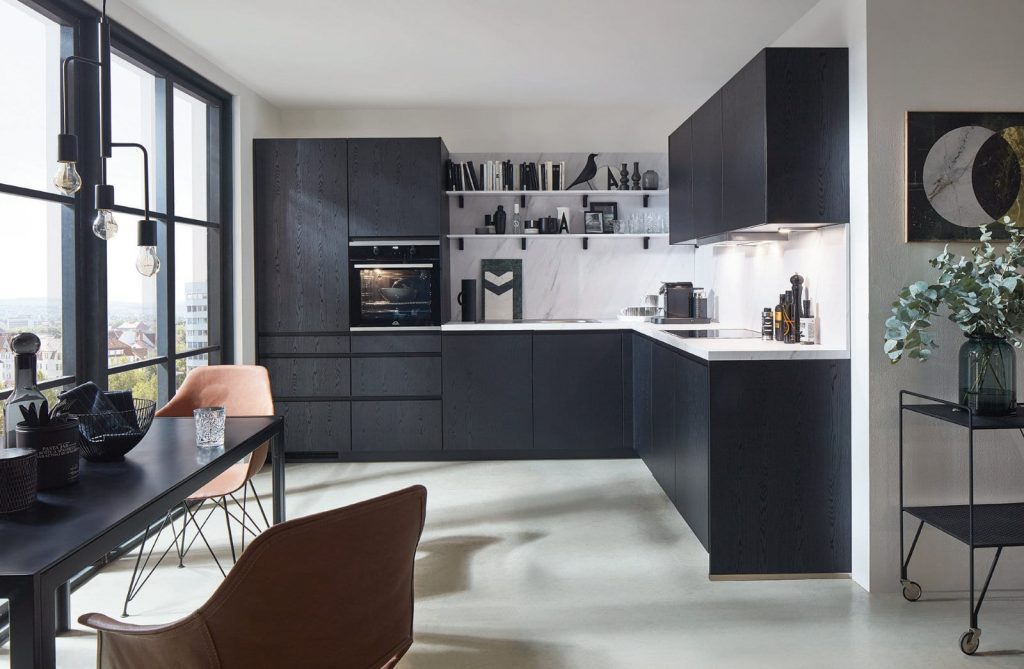 Expert Kitchen Design Advice 
If you have vague ideas for your new kitchen look but you're not sure how to actualise them, then don't worry! Our expert Dunstable kitchen designers have the necessary expertise to craft a stunning German kitchen that aligns with your lifestyle and budget. This process begins with a visit to our Dunstable kitchen showroom, where our expert kitchen designers are available to discuss your options, presenting you with ideas and suggestions that take your preferences and budget into account.
Our team has a wealth of knowledge in the industry, including material durability, appliance functionality, and more. They can guide you through our extensive collections, helping you make informed decisions tailored to your specific needs. We can also provide insights into the spatial planning of your kitchen, ensuring an optimal layout.  
Explore the Latest Design Trends 
From our Dunstable kitchen showroom, we can introduce you to the most recent kitchen design trends, and innovative design ideas as you browse our inspiring product collections. You'll find the best that German minimalism has to offer, with beautiful handleless options and integrated appliances. We also display a wide choice of smart kitchen storage solutions, as well as designer materials such as glass, fluted wood panelling and anti-fingerprint doors.
Our finish options open a world of unique looks, featuring gloss for a touch of luxury, matt for a subdued elegance, and the natural beauty of wood and stone. Additionally, our metallic finishes offer a contemporary edge, bringing a modern feel to any kitchen setup. Reflecting the shift towards more eco-friendly kitchen design, at Joshua Donald we also showcase how sustainable materials such as natural wood and stone can be incorporated into your new kitchen. Whatever your preference among our collections, our kitchen design experts can help you create a practical and modern kitchen that will remain stylish for years to come!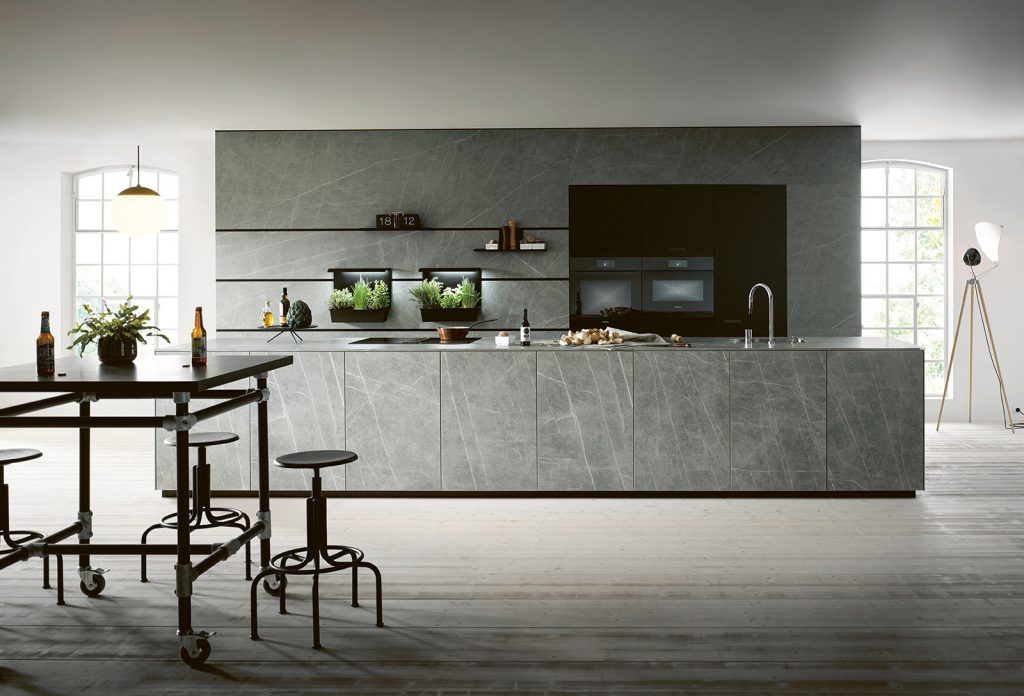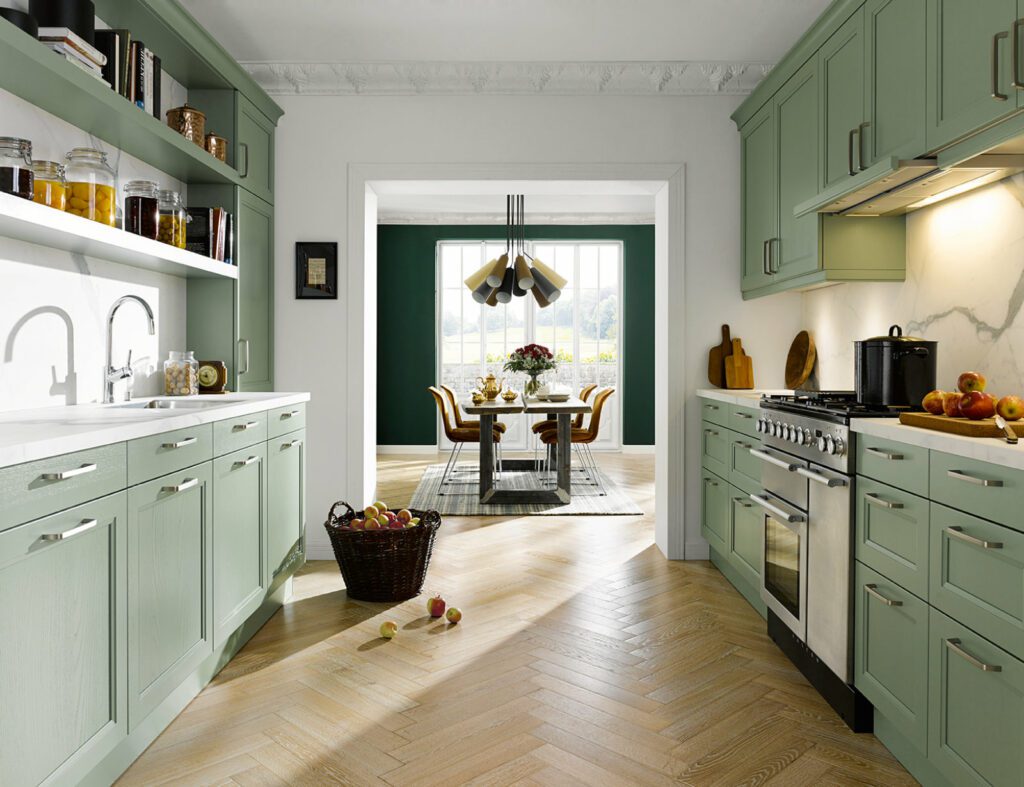 Benefits of Visiting Our Dunstable Kitchen Showroom 
We recommend visiting our Dunstable kitchen showroom for a unique experience that simply cannot be replicated by browsing online. This visit allows you to delve into our collection of high end, yet reasonably priced German kitchens, discuss your plans with our expert staff, and gain a new perspective on the potential of your kitchen. Our team is always available to answer any questions and offer professional guidance, whilst you can witness first-hand the excellence and craftsmanship of kitchens from our trusted brands, and we will help you create the ideal kitchen space for your home. 
Kitchen Appliances 
In every kitchen, preparing and cooking food is a primary purpose and so it's vital to incorporate kitchen appliances that work with your lifestyle. Our Dunstable kitchen showroom presents an array of premium kitchen appliances in various styles, helping you discover the perfect appliances to match your desired aesthetic, lifestlye, and budget too. We carry an extensive selection from trusted brands such as Siemens, Neff and Bosch, as well as sinks and taps from Quooker and Blanco. We have established strong relationships with these manufacturers and can suggest appliances based on our discussion and understandings of your unique requirements.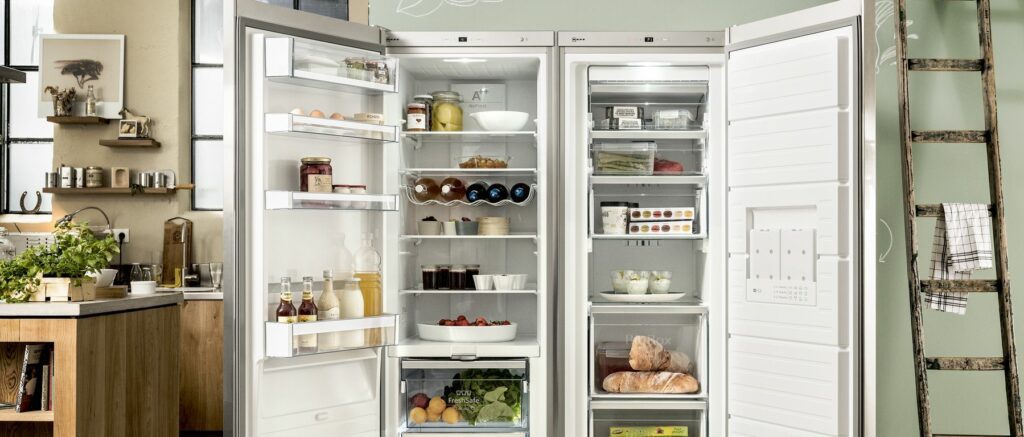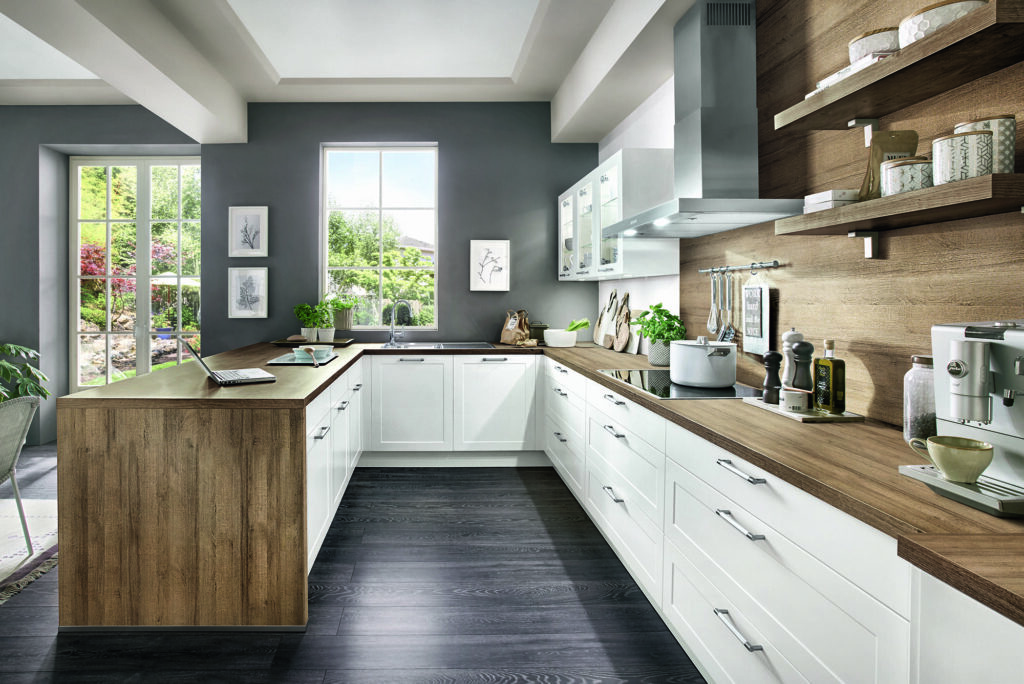 Visit Our Dunstable Kitchen Showroom Today 
We warmly invite you to book your free design visit to our Dunstable kitchen showroom and take the first step in renovating your new kitchen with Joshua Donald! Discover expertly crafted German kitchens and gain invaluable inspiration for your new kitchen design. Our devoted team of Dunstable kitchen designers is focused on creating your dream kitchen space, eager to share their expertise and accompany you throughout the process to achieving your perfect kitchen space.