Luxury Modern Kitchen Design
Bespoke Kitchens In Dunstable
At Joshua Donald Kitchens, we supply beautiful, rigidly-built bespoke kitchens in Dunstable from established German brands Schuller, Next125, and Nobilia. These brands are renowned as some of the world's best quality kitchens, whilst offering a variety of styles to accommodate all price points. Instead of batch-production, each of our kitchens is carefully designed and then purpose-built according to the individual client order, resulting in exquisite designs which are as unique as their owners.
Luxury Kitchen Design And Installation Service In Dunstable
While quality products allow for the creation of a working kitchen, what really sets us apart from our competitors is 30+ years of experience in designing kitchens and a genuine love of what we do! We understand how to create beautiful, long-lasting designs based on our clients' wants and needs, and frequently come up with ideas or solutions which others would never have thought of.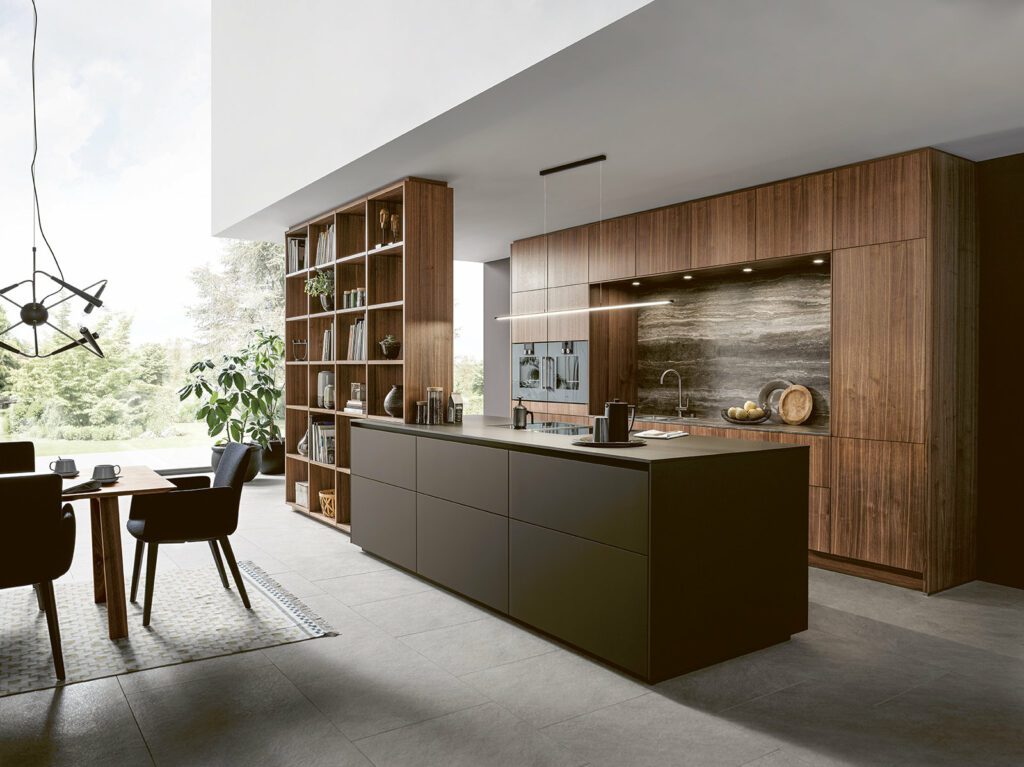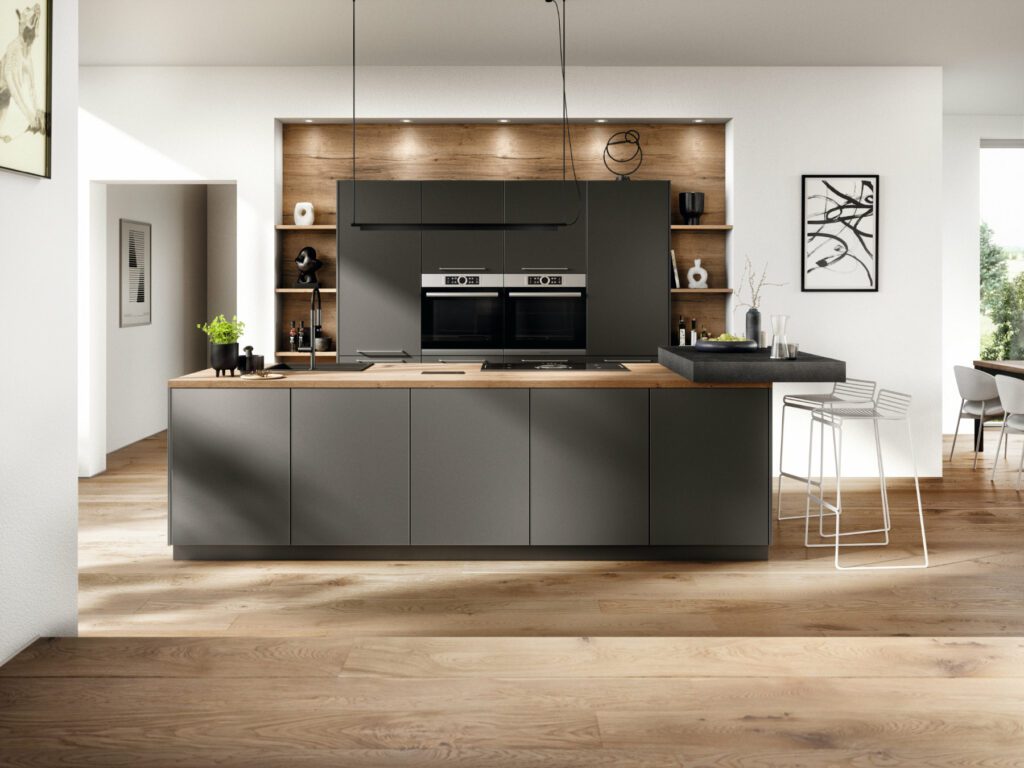 Innovation, Quality & Value | Bespoke Kitchens in Dunstable
The range at our fingertips also allows us to design kitchens with exclusivity and balance. In our Dunstable kitchen showroom, you will see a number of kitchen room sets that display as many different designs, colours and accessory options as possible to help you visualise how your new kitchen might look. We also showcase a range of top-quality appliances including NEFF, Siemens, Miro and Bosch along with worktops in laminate, Silestone, Dekton, Sensa, Unistone and Corian. Pop in for a chat and enjoy a cup of coffee with our friendly design team.
Discover Luxury German Kitchens
At Joshua Donald, we take pride in working with leading German brands when designing bespoke kitchens in Dunstable, guaranteeing lasting kitchens of unparalleled quality. German kitchens are renowned worldwide for their expert craftsmanship and innovative designs, offering an extensive range of styles, colours and finishes. We showcase an impressive range of kitchens by prestigious brands including Schüller, Next125, and Nobilia. You can rest assured knowing that our talented designers have the necessary expertise to craft an ideal German kitchen that reflects your lifestyle and needs!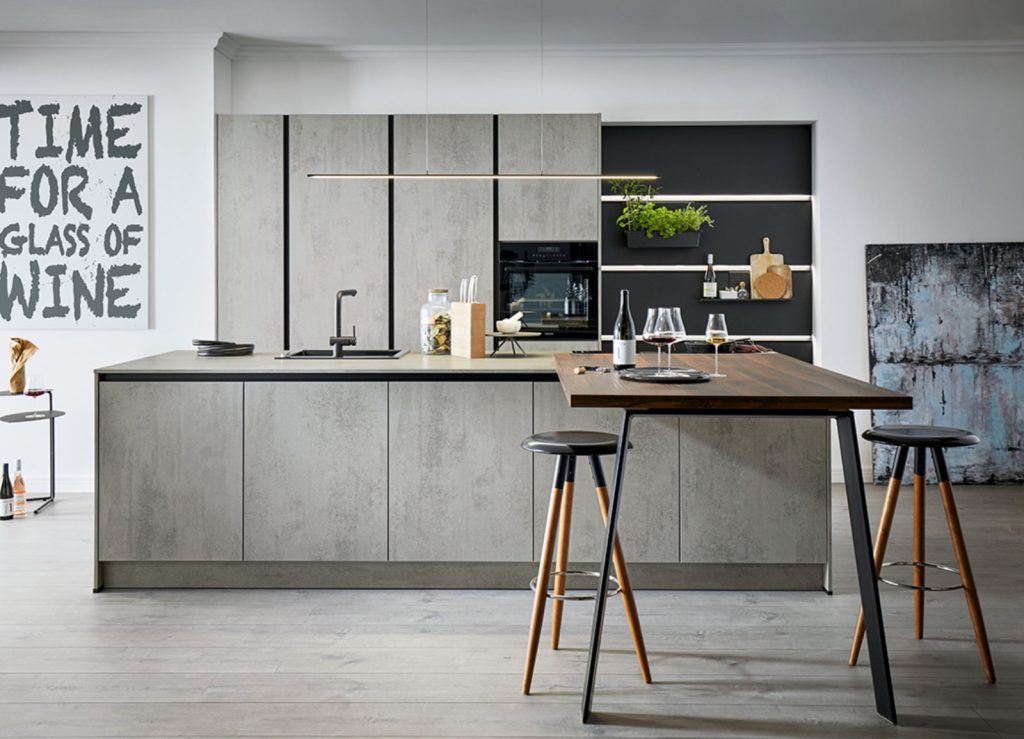 Dunstable Kitchen Showroom
The best way to establish if we are the right kitchen design service for you is by visiting us, and we would love to welcome you into our stunning kitchen showroom in Dunstable. Here you can get hands-on in exploring our beautiful range of kitchen products, styles and finishes, and we can discuss ideas and possibilities for your intended design.
Opening Hours
Monday – Sunday: 10:00am – 7:00pm
Joshua Donald Kitchens Service Areas
Showroom Amenities
We strongly recommend a visit to our luxury kitchen showroom in Dunstable where you can experience the best of bespoke German kitchen innovation in person. Our showroom is easy to find, parking is available, we have disabled access, and you will be warmly welcomed inside with a cup of hot tea or coffee!
Discover Our Range Of Styles